Forest Schools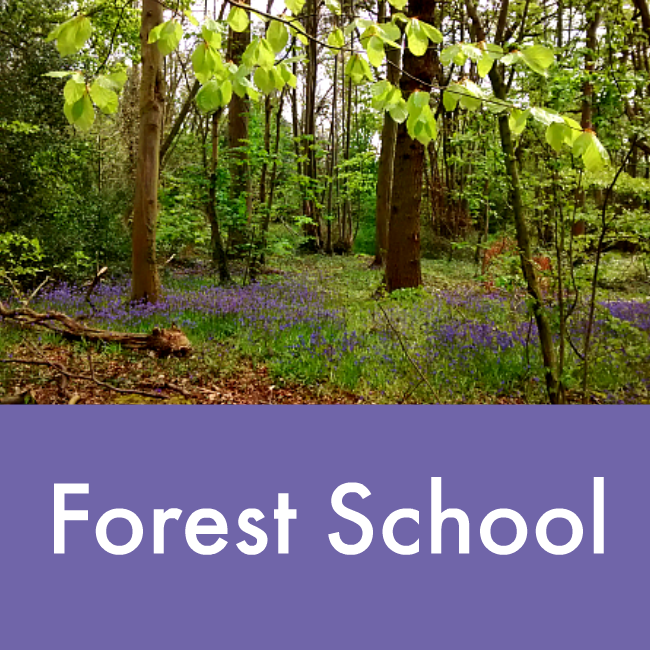 Mrs S Hutchings leads our Forest School learning, supported by Mrs S Walker and additional parent helpers.
Every class, including our youngest learners in EYFS have the opportunity to learn through Forest School in every season. The children experience the outdoor environment and learn skills in safety, make dens, explore tracks, lay trails, use simple hand tools to make wooden objects, build dens, cook on fires, create art, switch on their senses, play, climb, develop an understanding of the properties of earth, wood, water and stone, find wildlife, understand eco-systems, create and follow maps, learn bushcraft skills, stories and songs….
Research now supports what forest school practitioners have known all along – that children and young people are stimulated by the outdoors and typically experience, over time, an increase in their self belief, confidence, learning capacity, enthusiasm, communication and problem-solving skills and emotional well-being.
What our children think:
"I love being outside even when it's raining!" Effie Year 4
"I've learnt about how the different seasons change the outside." Fin Year 2
"The best bit is we get to make dens and climb trees!" George Year 6