Eagle Class
Welcome to Eagle Class
Eagle class is a mixed Year 4/5 class.
We follow the national curriculum in all subjects and theme our learning around topics. Children are encouraged to be active learners, and are involved in the planning process of their topics. Our teaching team in Eagle class support and extend all children, identifying individual needs. At this point, we believe that it is important that all children have a strong foundation in the core subjects, which allows them to explore and apply their skills in a more advanced format.
Wisdom Endurance Friendship Koinonia
At Sissinghurst, our school values are at the heart of all we do. We recognise each other's strengths and talents, and encourage children to be individual and creative. We are keen to develop independence and resilience through challenging children's thinking. The creative arts feature strongly throughout the school, with regular opportunities for expression.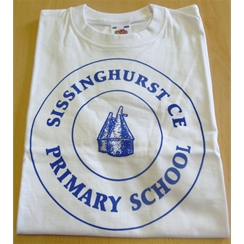 In terms 5 and 6 we have had Miss Campbell from Premier Sport taking Eagle class for weekly P.E sessions and additional Wellbeing sessions. The Eagles have learnt all about healthy eating and have been designing their own range of healthy ready meals!